Self Checkout
Announcing the Seven Finalists in 2023 SCO Loss Innovation Challenge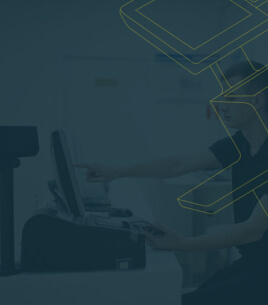 Self Checkout

Announcing the Seven Finalists in 2023 SCO Loss Innovation Challenge
ECR Retail Loss are happy to announce the names of the seven finalists in our 2023 Self Checkout Loss Innovation Challenge. Click to view each of their pitches to the retailer judges. Big thanks again to our 25+ retailer judges. Click here to see the judges. .
1) Everseen:
Everseen combines AI with computer vision to monitor and analyse video data. It helps retailers detect and prevent theft, improve efficiency, and enhance customer experience at self-checkout. Everseen claims to save stores an average of $2,000/week.
Guillaume de Verneuil: Client Account Director
guillaume.deverneuil@everseen.com 
Edgify: Edgify brings advanced machine learning to self-checkout, without needing new servers or cloud architecture. Edge computing allows real-time insights, cutting losses by up to 92% while improving customer experience. It deploys in 10 new stores each week.
Ofri Ben-Porat: CEO & Co-Founder
ofri.benporat@edgify.ai
 Blueseed: BlueSeed's speciality is around behaviour-change within the store, including by helping store teams to deliver great service to customers around the self service checkouts, which in turn deters losses.
Andrew Regan: Managing Partner
andrew.regan@blueseedretail.com
IRetailCheck: iRetailCheck employs AI and computer vision to look where your staff cannot see. It gives real-time visibility at self-checkout to help hosts assist customers with non-scans and non-payments. It has already recovered more than €80m at points of sale.
Tom Symons: Founder
tom.symons@iretailcheck.com
 KanduAI: Kandu uses AI technology to help customers streamline the checkout process, including with their Autonomous Express Checkout system. 
Ariel Shemesh: CEO & Co-Founder
ariel@kanduai.com 
Mashgin: Mashgin is a contactless queue killer that can scan multiple items at once without needing scales or barcodes. Its 3D tech can "identify anything you throw under it". As a result, self-checkout transactions are four times faster.
Cody Dales: VP Special Ops & Compliance
cody@mashgin.com
Signatrix: Signatrix harnesses deep learning to help improve accuracy at self-checkout. It takes the strain from staff by utilising AI that combines computer vision and POS data to detect and remedy erroneous transactions. It can even identify walk aways and pushouts.
Philipp Müller: CEO & Co-Founder
pm@signatrix.com 
Jul 3, 2023