Retail Loss, Safety and Security
ECR Innovation Challenge: Where are they now? Auror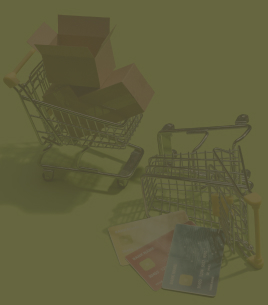 Retail Loss, Safety and Security

In June 2018, the ECR Retail Loss Group concluded their search for the world's hottest loss prevention start-ups and from an initial list of over 200 innovative organisations looking to solve for the five major problems identified by a panel of retailers.
From this long list, the top five earnt the chance to pitch their ideas to senior loss prevention leaders from Lidl, Sainsburys, Aholddelhaize, Tesco and John Lewis. Over 19 pilots were committed to on the day. See the video to get a flavour of the event.
The final five innovative companies were: 
Cartwatch: Offering new ways for retailers to see and prevent losses from push outs
Strivr. New Virtual Reality technology for immersive training in loss prevention
Standard Cognition. Breakthrough capabilities for automated retail stores
Supersmart. A new smart shopping trolley for a frictionless shopping experience.
Auror: A step change approach towards retail crime reporting and collaboration
This blog returns to one of these start-ups, Auror, and tells the story of what happened next.
How Auror Got Started
Auror, and it's initiation was kick started by a news article that reported that New Zealand retailers were losing $2M a day to shoplifting. The founders, Tom, and Phil, and James simply could not believe that it was possible. However, when they looked a bit harder, what they saw was a lot of friction between retailers and law enforcement, creating the opportunity for criminals to offend anonymously within and between retailers.
The opportunity they saw centred on a software layer to connect the efforts of individual stores, retail brands, and law enforcement to address both loss and harm, with the intention of preventing the most prolific offenders.
This led to the creation of a Retail Crime Intelligence platform that started with digitising the crime reporting process and creating a network between retail stores and with police. Now with better and more structured data, the platform helps identify the critical few of offenders causing the significant majority of the loss and harm, and distributing this intelligence to front line teams and police to prevent further incidents.
What was their first big breakthrough?
One of the first retailers the founders persuaded to pilot with Auror was Countdown supermarkets (Woolworths NZ), who agreed to undertake a 30 store pilot, involving the local police. The operation saw recidivist repeat offenders being identified and charged, resulting in a significant reduction in loss & harm. Those in the stores not only felt safer, but felt their organization actually cared about their well-being by empowering them with a tool to prevent theft and harm.
Seven years since that first pilot, Woolworths NZ has leveraged the visibility provided by Auror to help contribute to the company's positive shrink results, and more importantly, 60% of the highest profile offenders captured in the platform have not re-offended in their stores.
Another retailer who adopted Auror near the start of the journey was Z Energy, they are New Zealand's largest fuel retailer. Since the adoption of the Auror platform, their net losses have decreased by 73% through a combination of fewer drive-offs and a higher recovery rate. Their retail crime leader, Joe Nock shared these results at an ECR group discussion in the Summer of 2020, just click here to read this case study.
June 2018 - Where were they on their journey?
When the Auror team touched down in London as a finalist of the ECR Loss Prevention Innovation Challenge, eight of the ten largest retailers in New Zealand, and over 4000 active Police officers were using the platform to improve clear up rates not just for shop theft, but also for vehicle crime, burglary and other offences. The founders believed the time was right to explore an expansion, the ECR event looked like the perfect opportunity.
On the day, and resplendent in their Auror branded T-Shirts, Phil and Tom, gave what proved to be one of their best ever pitches, engaging the judges both in the moment, and later in the pub.
What happened next?
After the pitch event, there were follow up discussions held with AholdDelhaize, Lidl, Tesco, Sainsbury's, John Lewis, M&S, Boots UK and Carrefour. These meetings served two vital purposes, the first was the obvious which was to find a path to a pilot, but the second, which turned out to be just as important, was the chance to better learn about their offering, and how they could evolve their platform to meet their current and future needs, and the challenges faced by retailers in Europe.
As of 2021, one of these European retailers has now committed to a pilot, but of more importance, the team used their new insights to undertake a full rebuild of the platform, with a new product suite to tackle the problem of malicious loss and harm at scale, including the ability to report sensitive events, add ANPR alerts, include automated debt recovery, and an investigation builder, with a mobile app & real time push notification features.
Where are Auror now?
Beyond New Zealand, the Auror platform has now been adopted by the three largest retailers in Australia that account for nearly 50% of all retail sales annually. In North America, they have gained a substantial foothold by securing major logos. Thousands of Police officers are now accessing the platform everyday to resolve more cases
And to serve their growing client list, the founders now employ a team of 50 people, working in product development and customer success roles across its Auckland, Melbourne, and Denver offices.
And looking back At the ECR event?
The "punt" of flying to London at the time nearly broke their bank, but in hindsight, the founders believed it proved out to be one of the better choices, for both the introductions to European and Global retailers but also the confidence and the connections it opened up for its international expansion.
In the founders' words, "the ECR event was a great opportunity to test our value proposition with some of the world's largest retailers all at once. It's paved the way to pilot opportunities and helped ensure we built a global platform for all retailers to reduce retail crime."
Mar 12, 2021