Video In Retail
2023 Video in Retail Innovation Summit - May 17th & 18th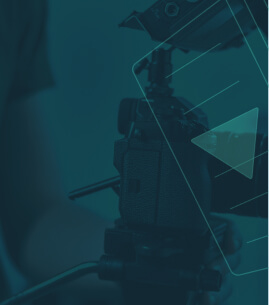 Video In Retail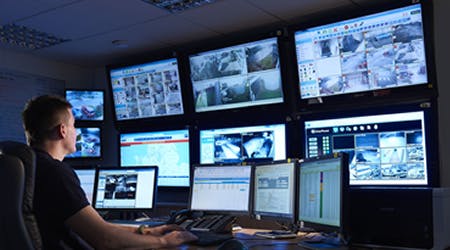 Your invitation to a two day interactive workshop
Context
Traditionally, investment in CCTV/Video systems has been seen by many retailers as a form of 'insurance policy', to be used when things go wrong, and typically regarded as yet another cost of doing business.
However, some retailers are now recognising the value an enterprise-wide video system can offer, where its capability can bring benefits across the business, well beyond the established use cases rooted in safety and security.
In order to better understand the broadening potential of video systems in retailing, ECR Retail Loss will be hosting an in-person meeting in May 2023, providing attendees with a unique opportunity to come together to explore the growing opportunities video technologies can bring to retailing.
The focus of the meeting will be 'innovation' and over two days, the attendees will have the opportunity, via site visits, retailer case studies and brainstorming sessions, to develop a more detailed and comprehensive overview of new developments in this area. In addition, there will also be plenty of time for informal catch ups, including an evening networking event.
Meeting Objectives
Ultimately, the purpose of the meeting is to give attendees clear and actionable outcomes from attending, including:
1)      Gaining unique insights from site visits and retailer case studies that can be reapplied in their businesses.
2)      A clearer understanding of how to build return on investment models for video technologies.
3)      Establishing contacts with an effective and trusted network of video experts.
Meeting Agenda
Wednesday May 17th    
From 11.30am: Arrivals & Coffee
12.00 Start: Introductions, Expectations & Agenda (includes light working lunch)
To set the scene, and start conversations early, each participant will be expected to share their top two most recent video capability 'successes' together with their top two ambitions for the next 12 months.
1.00pm: Utilising Video Technologies in Retailing: Evidence to Date (Professor Adrian Beck)
Professor Beck will share his insights from research on the use of video technologies in retailing.
1.30pm: Retailer Case Study & Site Visit – Mark Dickens, Manager of Technical & Specialist Security, TJX Europe
Mark will share the TJX video capability journey, including a tour of their new Global Security Operations Centre together with insights including: Alarm Integration, use of Body Worn Cameras, and utilising video to better manage Health and Safety incidents.
3.00pm: Coffee
3.30pm: Case Study Learning Points – Group Discussion
In small groups, participants will first discuss their key learning points from the TJX case study and then share them with the rest of the group.
4.15pm: Coffee
4.30pm: Innovations in Video – Speed Dating
Small groups of 3-4 retailers will each "speed date" with representatives from up to six of the leading innovation companies in video, including facial recognition, theft analytics, LPR, IP cameras, RFID integration, etc.
6.00pm: Informal Networking Evening
A chance to relax, enjoying drinks and pizza with peers in an informal setting.
Thursday May 18th  
8.00am: Coffee and Light Breakfast
8.30am; Day One Review
Participants will have the opportunity to share their learnings from the first day.
9.00am; Retailer Case Study – TBC
Four years into an extended global roll out of their enterprise video system, this case study retailer will share where they were, where they are now and where they plan to be in the future. Groups will then discuss and share back their key learning points from this presentation.
10.00am: Coffee & Tea
10.30am: Building a Return-on-Investment Model
For many retailers, putting together a business case for investment in a video system is a big challenge, often creating a barrier to expansion. In this session, one retailer will share their successful business case (achieving senior management commitment and budget agreement). Working in small groups, participants will then be given a retail scenario, with some key information points, and then be tasked to put together a short hypothetical presentation to senior management to 'sell' the case for investment. Each group will 'pitch' to the main group, with the 'winning' business case carrying bragging rights through to the next meeting!
12.30pm: Reflections, Benefits, Concerns and Next Steps
Participants will be given the opportunity to reflect upon their original expectations for the meeting and their own ambitions for utilising video in their businesses over the next 12 months, including how these may have changed in light of the topics covered and discussions held as part of the meeting.
1.00pm. Close [and light lunch for those that do not need to leave at 1pm]
Meeting Location
Watford, UK. Hotel List to be shared.    
Costs
The meeting is open to any retailer or brand owner, who we expect will be represented by their expert or experts in Video, from Loss Prevention, Security, IT, Product and / or from other relevant functions within their business. There is no cost to participate and attend, other than the participants' own travel and accommodation costs. 
Next Steps
Click below to register if you and your business is interested in sending participants. Please email if you have questions. colin@ecrloss.com
Feb 6, 2023