Self Checkout
Bring Your Own Device Self-Checkout – Three Takeaways for Loss Prevention Leaders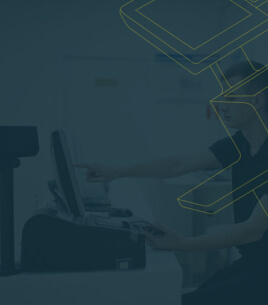 Self Checkout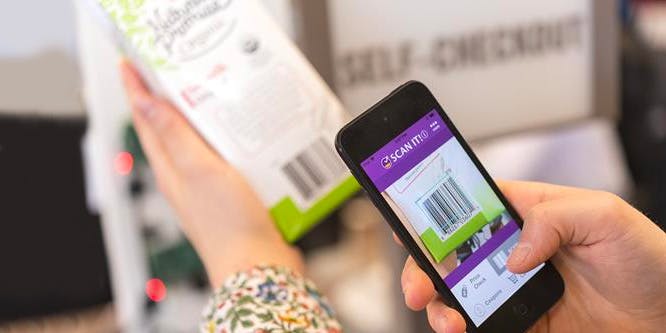 Bring Your Own Device Self-Checkout – Three Takeaways for Loss Prevention Leaders
The September 29th meeting of the ECR Self-Checkout working group featured two unique perspectives on the challenge that loss prevention leaders face when seeking to minimise losses from the Self-Checkout 'Scan-and-Go' proposition, without risking participation.
Specifically, this session looked at Scan and Go, where shoppers bring their own device (BYOD) as opposed to using a device provided by the store. As Professor Beck succinctly put it: 'Opportunities for Loss Prevention specialists to have an impact on Scan and Go are largely limited to the beginning and the end of the customer journey'.
The meeting began with a US-based grocery retailer with 20 years of experience sharing the way his business handles the consequences of allowing customers to take care of scanning items themselves as they move around the store. The session ended with an LP representative from a European retail chain that is just starting its Scan-and-Go journey describing their experiences thus far.
'Identifying' the Shopper
Both retailers had adopted very different but relatively robust approaches to imposing a sense of control at the beginning of the customer journey through identifying each Scan-and-Go/BYOD user.
The US retailer ensured this by requiring each customer registering for their Scan-and-Go service to provide them with some form of government-sanctioned identification – a degree of robustness that a large part of the audience was rather envious of. The European retailer's business had plans to ensure that only those who had registered to use their home delivery service would be eligible to use this option.
Multiple participants to the session shared their view that audits had shown that there were lower levels of discrepancies for customers using their own devices to 'scan and go' than for customers using scan devices provided by the respective retailer. While it's probably too early to infer causality, probably because rates of use of BYOD are still so low, it could be that users feel less 'anonymous' when using their own device.
Takeaway 1:
LP specialists should consider the various ways customers can be 'identified' or at the very least create the impression that their identity is known to the retailer when they start their Scan and Go shopping journey.
Undertaking Audits
Both retailers understood that the end of the shopping journey also presented an important opportunity to impose control. The US retailer had an elaborate system in place, which relied on algorithms to determine which baskets merited auditing – primarily those with a chequered history of scan accuracy. To keep customer disruption to a minimum, approximately 6% of baskets were subject to an audit. They relied upon partial audits of baskets, with about one-quarter of items being checked. With this approach, they found that 15% of basket checks revealed at least one error and that the average error value was 6% of the basket value (in favour of the shopper).
A representative of a large European retailer said that they dealt with larger discrepancies than this – Professor Beck stressed that this may well be due to the fact that partial audits do not capture the true extent of Scan and Go-related losses and so any variances in the way in which they are conducted will influence the level of loss uncovered. The European-based presenter described how they were initially focussing upon undertaking full audits for the first part of their rollout before implementing a partial audit scheme at a later stage of the process.
All participants agreed that those carrying out the audits should focus upon high-value items, although there was little consensus on whether algorithms should be driven by shopping history and/or the contents of the basket. For one participating retailer, switching to the audit being triggered by basket content was an interesting proposition – and to only audit those baskets which contain items that have a recognised association with loss, such as multiple items.
Takeaway 2:
Loss prevention leaders need to align with the business on the need for audits and ensure that there is a budget allocated in the store to support the planning and execution of this work. The Loss Prevention leader needs to ensure there is a fact-based discussion on the different failure rates depending on the audit sampling methodology. Finally, loss prevention leaders need to continue to find the optimal targeting method for audits to find the 'sweet spot of less rescans but more errors detected'. While the Group consensus was that the focus for the partial audits should be on high-value items, loss prevention leaders need to continue to invest in data and data reporting to validate this bias.
Protecting the Customer Experience
Loss prevention leaders, as they walk into the Scan and Go project team meetings, are not always warmly welcomed – others functions present will often view their proposed interventions/controls as interfering with the customer journey, reducing any possible labour savings, and negatively impacting the business case.
For this reason, it was agreed retailers participating in this session that audits should not take up too much time. This generally explains why partial audits are the primary approach adopted by most retailers. There was an interesting discussion, however, about the issue of using incentives for audits and rewarding those customers where no discrepancies were found. While the idea seemed attractive, for some, it was felt that the idea would in their business quickly fall prey to the financial cost of such a scheme. With the goal being 99% positive audits, rewarding every honest customer was believed to be simply too much of a cost factor.
Takeaway 3:
While audits are a vital control tool, they need to be utilised in a way that ensures an acceptable balance between customer disruption and loss control – few want the former, but many recognise the importance of the latter.
The role of the loss prevention leader is to ensure that they have a seat at the table, and to present their ideas on who to target for audits, how those audits are undertaken and then how the results from those audits are communicated back to the business and acted upon. For example, identify the most missed scanned items and then ask the Buyer/vendor to consider whether changes to packaging design may help to resolve this issue.
About the ECR Working Group on Self Checkouts
The ECR working group on self-checkouts meets regularly, to share, discuss and collaborate and learn together new ways to increase participation while reducing walkaways, missed and wrong scans. The group have undertaken three research studies to date, the latest study published data for the first time ever on the scale and nature of losses at the self checkout. Click here for that research. The next research to be published by this group will be a report on the evidence that supports the investment required in technology, people and process to reduce loss.
The leaders of the front end, loss prevention, checkout product, etc, from over sixty retailer organisations regularly participate in the working group meetings, representing all corners of the world. This working group is for retailers, CPG and academics only, there is no cost to participate in the research or the meetings. If you would like to participate, please contact Colin Peacock via email @ colin@ecrloss.com
Oct 15, 2021